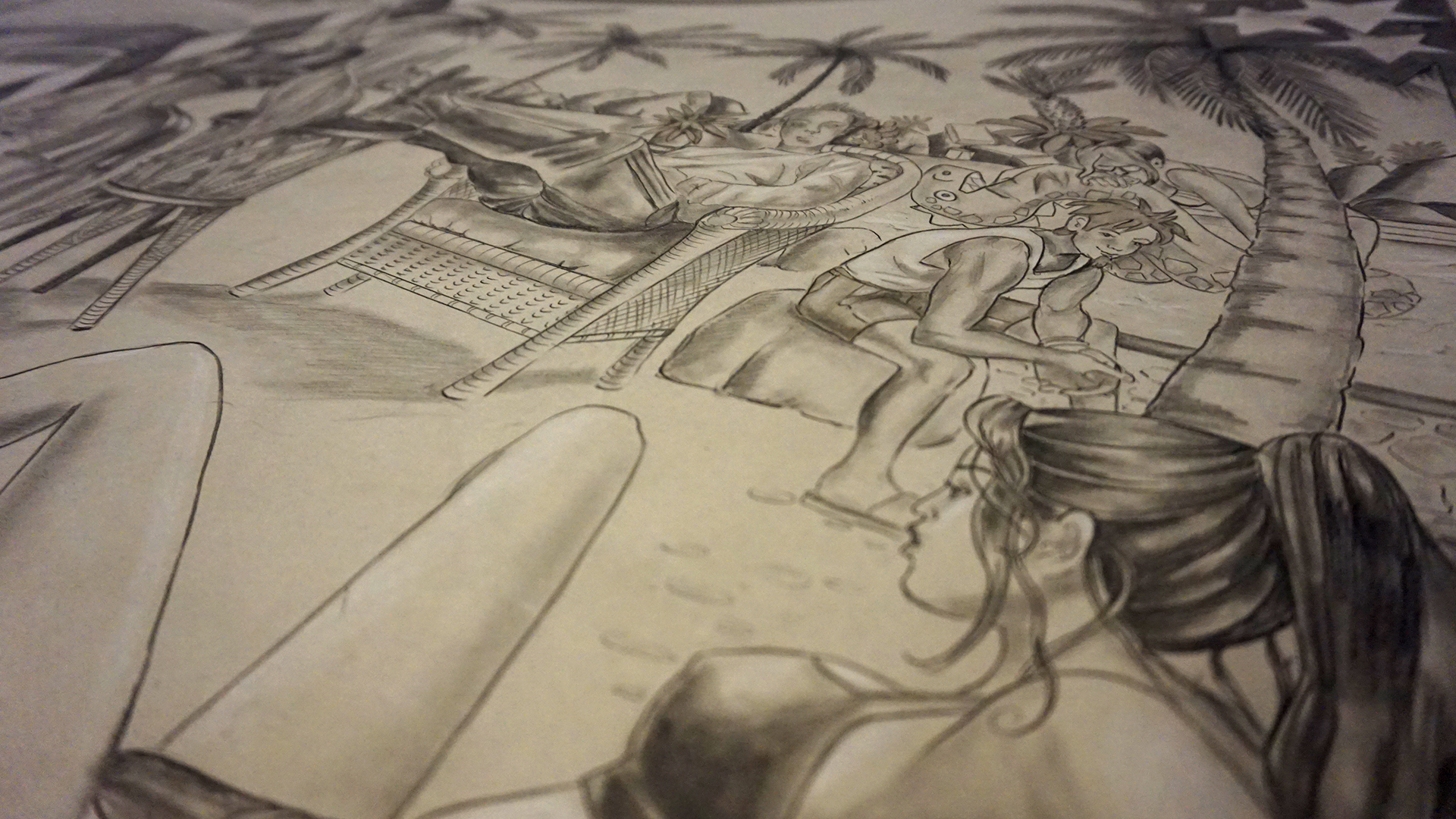 High recognition factor
Where else can you get this magical combination of "old meets new"?
The industry of fairground amusements lives by its special mixture. This is where we start.
What would rollercoasters and fairground vehicles be without traditional paintings?
We focus on modern subjects built in a sustainable manner. This way we create individual and unique paintings with the highest degree of recognition.  
Character
Each realization is planned individually.
The technology of painting has to fit in perfectly with the theming of your object. It needs to get its very own character. The brushpen techniques are able to give your backdrop a special appeal. They are tradional and powerful through their brilliant colors and level of detail.
In the end it's your choice which realization you wish for. We gladly advise you for best possible results. Each paintwork is unique and a positive appeal forming a high recognition factor.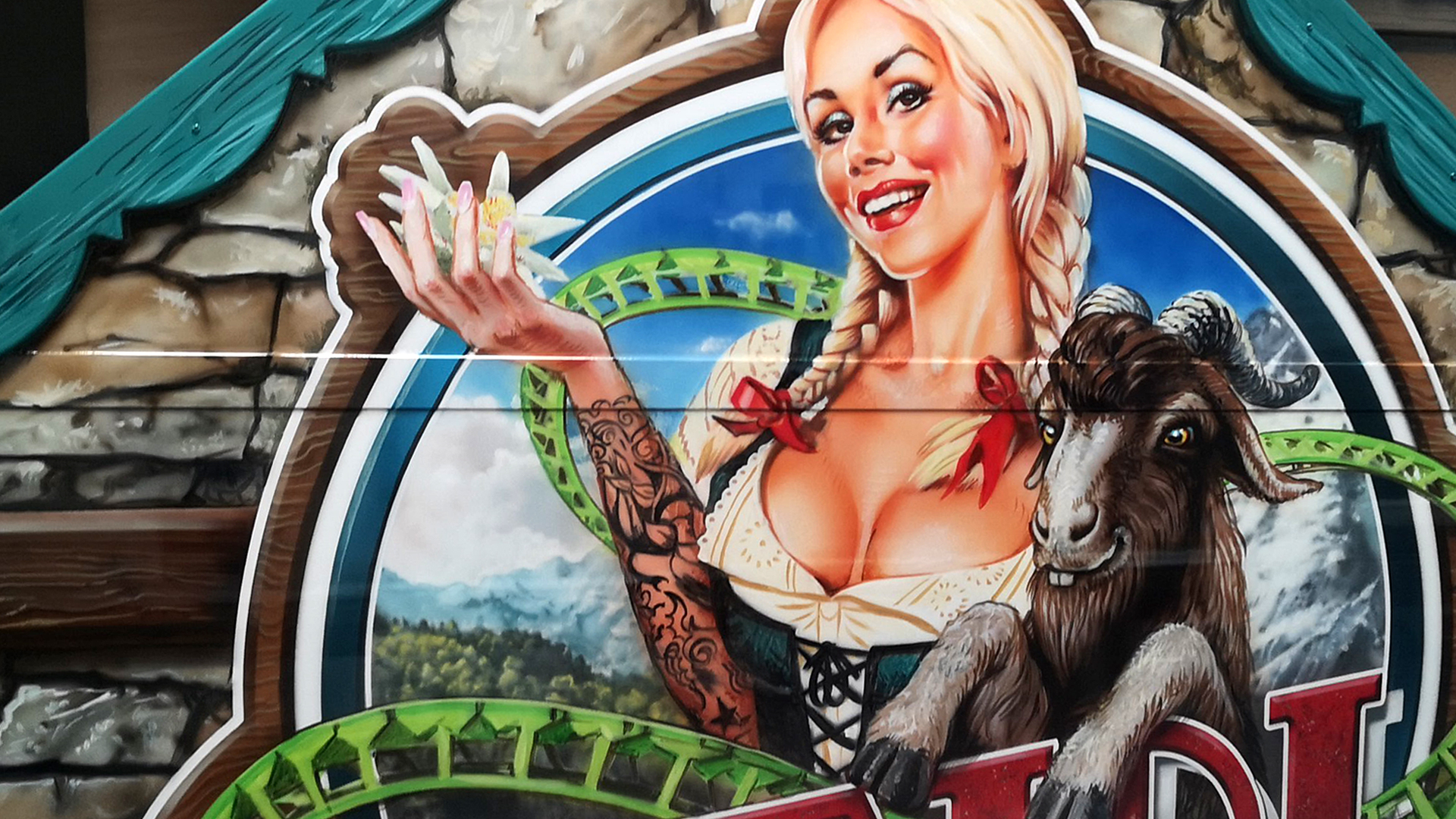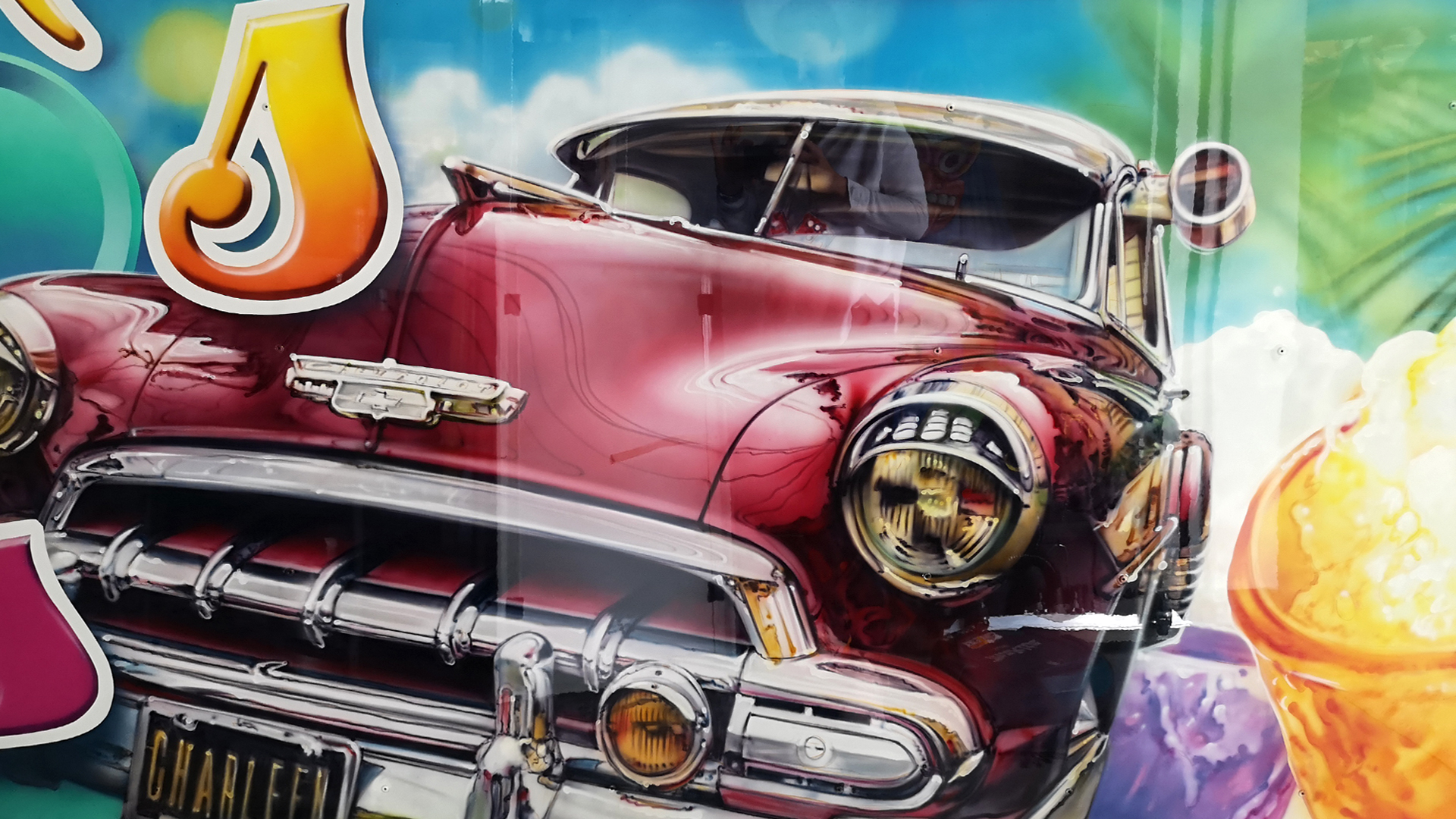 References
Get a glimpse into our work.
Gain an overview of our previous artwork on various objects.
Go to references in order to see a small selection of realisations.